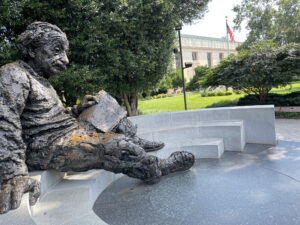 Poblete Tamargo LLP advises foreign nationals, companies, and bi-national families seeking advice and legal services related to U.S. immigration, nationality, and consular law matters. Access to the U.S. market can open many personal and professional opportunities.
The firm provides diverse and comprehensive solutions needed to solve problems in this unique practice area undergoing many changes due to the United States' global economic and domestic political matters. U.S. immigration, Visa, and Consular laws are enacted by Congress, including the entry and exit of all travelers across America's borders.
Immigration laws, including the Immigration and Naturalization Act (INA) in Title 8 of the United States Code with amendments and other laws, control U.S. visa processing and issuance. Our team has unique experience in this field, including casework in Congress and before federal agencies.
With decades of experience in the Washington, D.C. legislative, regulatory and legal arenas, your matter will be in good hands. In addition, the firm's lawyers and extensive network of professionals include accountants, policy advisors, and policy and political risk experts knowledgeable of immigration and complex consular cases.
We enjoy working on complex or complicated matters such as revisiting prior visa rejections or ineligibilities, securing waivers on clients' behalf, or helping politically persecuted persons targeted by autocratic regimes that use the color of law to oppress civil society leaders.
Some of the services Poblete Tamargo provides include:
Citizenship and Naturalization
Residency
Refugee and Asylum
Deportation proceedings and other litigation matters
Consular services and related services
Business formation and related visa services
Investor visas
Asylum
International human rights defense and related cases
Expert opinions for political asylum cases
Please get in touch with Poblete Tamargo LLP for more information about its U.S. Immigration, Nationality, and Consular Law practice.