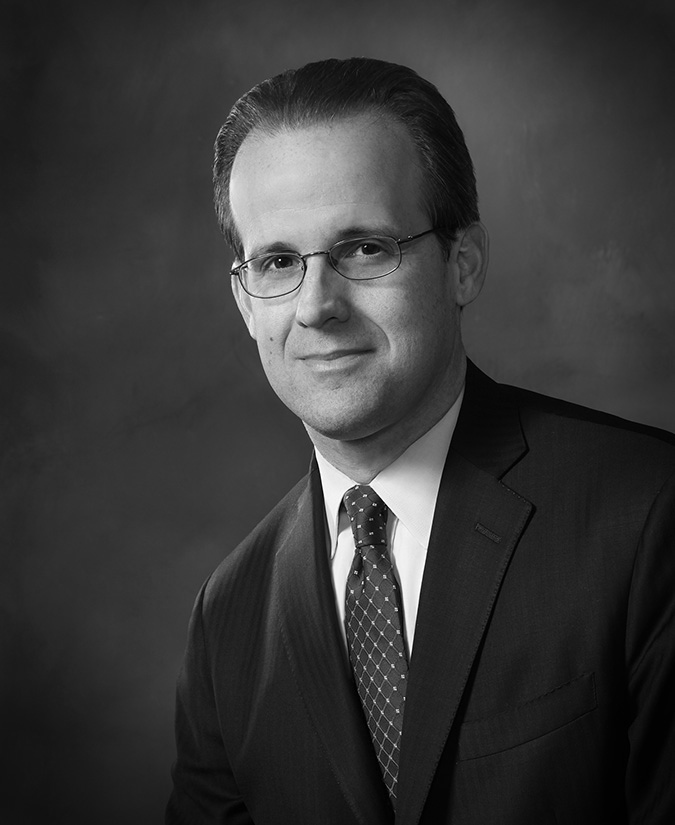 Jason I. Poblete represents individuals and corporations in both domestic and international matters in his regulatory and transactional practice. Poblete helps clients navigate the complex legal and at times political, federal interagency regulatory and legislative processes primarily on matters overseen by the Department of State, Department of the Treasury, Department of Commerce as well as the Congress.
Before forming Poblete Tamargo in 2010, he worked as a senior Attorney in the Global Regulatory Litigation group of Reed Smith LLP. Prior to Reed Smith, Poblete worked for House Ways and Means Committee Chairman, Rep. Bill Thomas (R-Calif.), as well as a Congressional Committee.
During his tenure on Capitol Hill he was selected several times by the editors of Roll Call newspaper as one of the "50 Most Influential Staffers" in Congress. He worked for seven years at the Republican National Committee, starting in 1993, the year before the Republicans won control of Congress for the first time in 50 years.
Poblete is an expert on federal regulatory matters and administrative rule-making, as well as federal legislative procedure and investigations. He concentrates his practice in the following areas: trade compliance, export controls for defense articles and dual-use items, encryption controls, economic sanctions, and human rights. He has conducted and taken part in numerous compliance audits in both the United States and in foreign countries. Both on and off Capitol Hill, he has assisted or been part of Congressional oversight processes and investigations. He has testified before Congress on bringing to justice foreign leaders accused of gross violations of fundamental rights and atrocity crimes.
Poblete has advocated on behalf of former foreign heads of state and their families, political opposition leaders and political prisoners in foreign countries subjected to human rights abuses, multinational corporations, publicly traded companies, a Native-American tribe, non-governmental and international organizations, as well as companies from the following industries: defense, telecommunications, aviation, advertising, energy, pharmaceutical, international bulk shipping, Internet, and software development firms. He has also represented individuals and families with claims against foreign governments for the unlawful confiscation of property as well as religious liberty matters.
Jason has represented clients before numerous committees of the U.S. Congress, international organizations such as Interpol, and has testified before a Special Committee of the United Nations (UN) in New York. Poblete has also counseled clients on matters before the Inter-American Commission for Human Rights of the Organization of American States (OAS) as well as the Commission for the Control of INTERPOL's Files (CCF).
An Immediate Past Chairman of the National Security Committee of the American Bar Association Section of International Law, he is also a member of the ABA Export Controls and Economic Sanctions Committee and the Federalist Society for Law and Public Policy Studies. For personal and professional reasons, he has had a life-long interest in political, defense, economic, security developments in the Western Hemisphere and the linkages between other regions and the Americas in emerging transnational threats, political, and economic matters.
Born and raised in South Florida, Jason has traveled extensively throughout the Western Hemisphere and keeps current on legal developments and political matters throughout the region. He has been a commentator on national and international news programs including CNN, CNBC, CNN Español, NBCTelemundo, USIA, BBC, Channel 4 News (UK), as well as on Spanish-language television public affairs programs in Spain and Latin America.
Jason has published op-eds or been quoted in several U.S. and international publications such as The Wall Street Journal, National Review, The American Spectator, Roll Call, POLITICO, The Hill, The Miami Herald, The Washington Examiner, McClatchy News, Associated Press, Corporate Compliance Insights, World ECR: Journal of Export Controls and Economic Sanctions (UK), RCN Colombia, and La Prensa (Nicaragua).
Jason resides in Arlington, Virginia with his wife, Dr. Yleem Poblete, PhD, are both are members of the Order of Malta and he is a Life Member of the National Eagle Scout Association.
Bar & Court Admissions
Commonwealth of Virginia
District of Columbia
U.S. Supreme Court
U.S. Court of Appeals for the District of Columbia Circuit
U.S. Court of Federal Claims
U.S. District Court for the District of Columbia
Education
J.D., George Mason University School of Law
M.A., Georgetown University
B.A., Florida International University
Languages
Recent Speaking Engagements & Interviews
Radio Farda interview about the unlawful detention by Iran of Lebanese national and US LPR Nizar Zakka (Feb. 18, 2018).
Al Arabiya television interview on the unlawful detention by Iran of Americans and other dual-nationals (Feb. 14, 2018).
Cited, The Cuba Conundrum, Corporate Governance and Compliance, Challenges of U.S. Publicly-Traded Companies, Univ. of Pa., J.Bus.L, Vol 18, No. 3 (Spring 2016).
Poblete presented at eMerge/eGov Americas conference in Miami, Florida on compliance with U.S. economic sanctions with respect to Cuba (April 18, 2016).
Compliance with U.S. export controls and economic sanctions as applicable to Cuba, Emerging Markets Trade Association, New York (December 8, 2015).
Interview on CNBC discussing claims against foreign governments and U.S. economic sanctions (July 20, 2015).
---