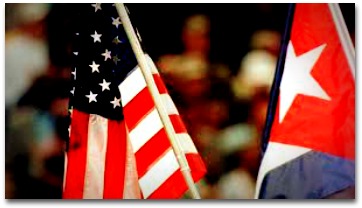 Under numerous U.S. laws and regulations, a majority of U.S. persons are prohibited from doing business or traveling to Cuba. While there are exceptions for food and medical sales, by and large the Cuba market is still off limits to most U.S. businesses.
We can advise you on compliance with current U.S.-Cuba sanctions regulations administered by the U.S. Department of the Treasury, Office of Foreign Assets Control (OFAC) and the Department of Commerce, Bureau of Industry and Security (BIS).
During the past few years a number of new organizations and individuals have been advising companies about the eventual opening of the Cuba market for U.S. companies. U.S. persons that are interesting in investing in Cuba should be forewarned that, without U.S. government authorization, U.S. sanctions prohibit most business contacts with Cuban nationals and Cuban government entities.
While the U.S. and Cuban governments continue to work out differences, U.S. companies that may be interested in pursuing business opportunities in Cuba some day can start to prepare for the day when it will be statutorily permissible to pursue investment activities in Cuba.
The reintegration of the Cuban economy as a more market based system will have a significant impact to the Caribbean and Southeastern United States regions. Tourism and travel, agriculture, financial services, as well as many other service sectors will be impacted.
We understand transition economies and, while working in the U.S. Congress, were involved in drafting many of the laws currently in force with regards to Cuba.
Our Attorneys and, if needed, contract consultants, can assist you with pre-transition planning consistent with U.S. laws and regulations.
U.S. Government websites of interest:
Department of State, Commission for Assistance to a Free Cuba (CAFC)
Department of State, United States Interests Section in Havana, Cuba (USINT)
United States Agency for International Development (USAID)
Publications:
When Should the U.S. Change Policy Toward Cuba, Co-authored by Jason Poblete (PobleteTamargo) and Dr. Jaime Suchlicki (University of Miami, Director, Institute for Cuba and Cuban-American Studies and the Bacardi Moreau Professor of History and International Studies). Read the brief.