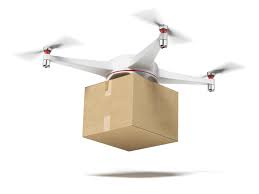 Late last year, Poblete Tamargo LLP established a presence Coral Gables, Florida to explore support clients in South Florida as well as Latin America and the Caribbean. Coral Gables is in the heart of Miami-Dade County,Florida and is also home to 20 foreign consulates and over 140 multinational corporations.
Poblete Tamargo will be offering general business and transactional legal advice as well as specialized work in matters that require guidance in these fields: compliance with U.S. export controls and economic sanctions; Customs; Foreign Corrupt Practices Act; business immigration, as well as local and federal government public policy work.
"Why Miami?" Three reasons.
First, Miami is increasingly becoming an international city. Although people associate Miami with "the gateway to Latin America", Miami is becoming more than just a gateway. Did you know that Switzerland,France, Germany, and the United Kingdom are ranked in the top 20 of major trading partners in Miami? This ranking factors countries that import products to Miami and countries that Miami export products as well. Switzerland ranks third among aforementioned top 20. Although not ranked in the top 20, China is ranked first among importing nations.
The second reason is that Miami is becoming an international banking center. Because international trade is a major component of Miami's economy, attracting international banking commerce to Miami has become a major initiative for Miami-Dade County Mayor Carlos Jimenez. Not only is this a focus on a county level, but in the city of Coral Gables itself, through the efforts of Mayor Jim Cason. A workforce that is not only bi-lingual, but also bi-cultural makes this an attractive area for an international bank or a multinational corporation to open up their respective businesses.
The third and final reason is that policy decisions on the Hill and in the White House have a direct impact on Miami. Immigration, international relations and trade, and healthcare are major issues that are discussed in Washington. The policy decisions in Washington does not affect a specific economic sector in Miami, it affects all of Miami-Dade County.
As previously mentioned, international trade is a major component of Miami's economy. Any adverse legislation that affects trade will have a direct and dire impact on Miami. Concerning healthcare, Mayor Jimenez is seeking to attract companies that specialize healthcare and life sciences. It will be interesting to see how the Affordable Healthcare Act will impact Miami-Dade County's effort to bring in such new business.
This city needs a law firm that not only understands two languages but also bi-cultural. It needs a firm that can navigate the bureaucratic mazes of Washington. Miami needs a firm that understands its entrepreneurial spirit and is able to work with its entrepreneurs. That is why we are in Miami. We are not only bi-lingual, bi-cultural, but we can help you navigate through the Washington bureaucracy in an efficient and effective manner.
In conclusion, a big thank you to our clients and friends who have helped make this possible. Without your support, none of this would have been possible. We are very excited about being able to serve in clients in both of these cities and will report our progress in upcoming communications and newsletters.
The Poblete Tamargo Team
Making Your World Better, One Transaction at a Time