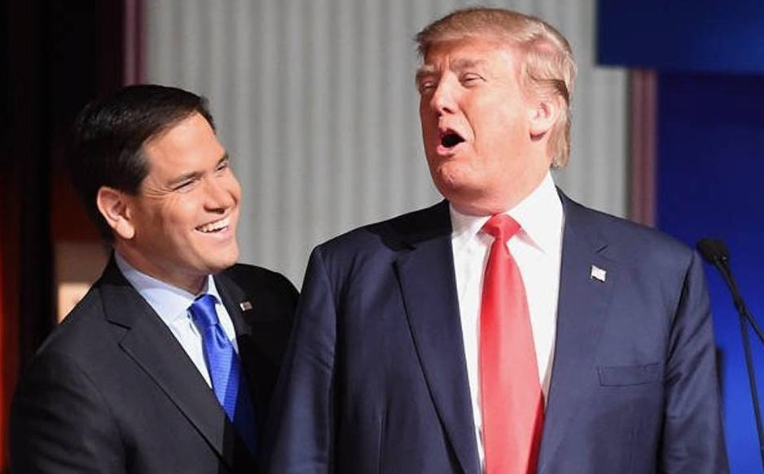 Two months ago, the Trump administration announced a total review of US-Cuba policy. Though there have been several proposals circulating Capitol Hill, it is still unclear as to which direction the new Administration will take in dealing with the Cuban government.
Little has been said over the past months by the Trump team concerning Cuba, and it seems an official policy will not be clear until several key positions are filled at the State Department and other agencies. Florida Senator Marco Rubio has advocated for a tougher policy towards Cuba and has held at least 3 meetings with the President on the matter. In an article by The Miami Herald, Rubio stated, "I am confident that President Trump will treat Cuba like the dictatorship it is and that our policy going forward will reflect the fact that it is not in the national interest of the United States for us to be doing business with the Cuban military."
The article goes on to discuss some of the proposals that have been circulated, including one by Florida Congressman Mario Diaz-Balart. A White House official said in a statement included in the article that, "This appears to be an unofficial DRAFT memo which is not consistent with current formatting and may be a Transition document. Some of the language is consistent with what the President said during the campaign, which is guiding the review of U.S. policy toward Cuba," the official said. "The review is not complete and therefore there is no further comment at this time."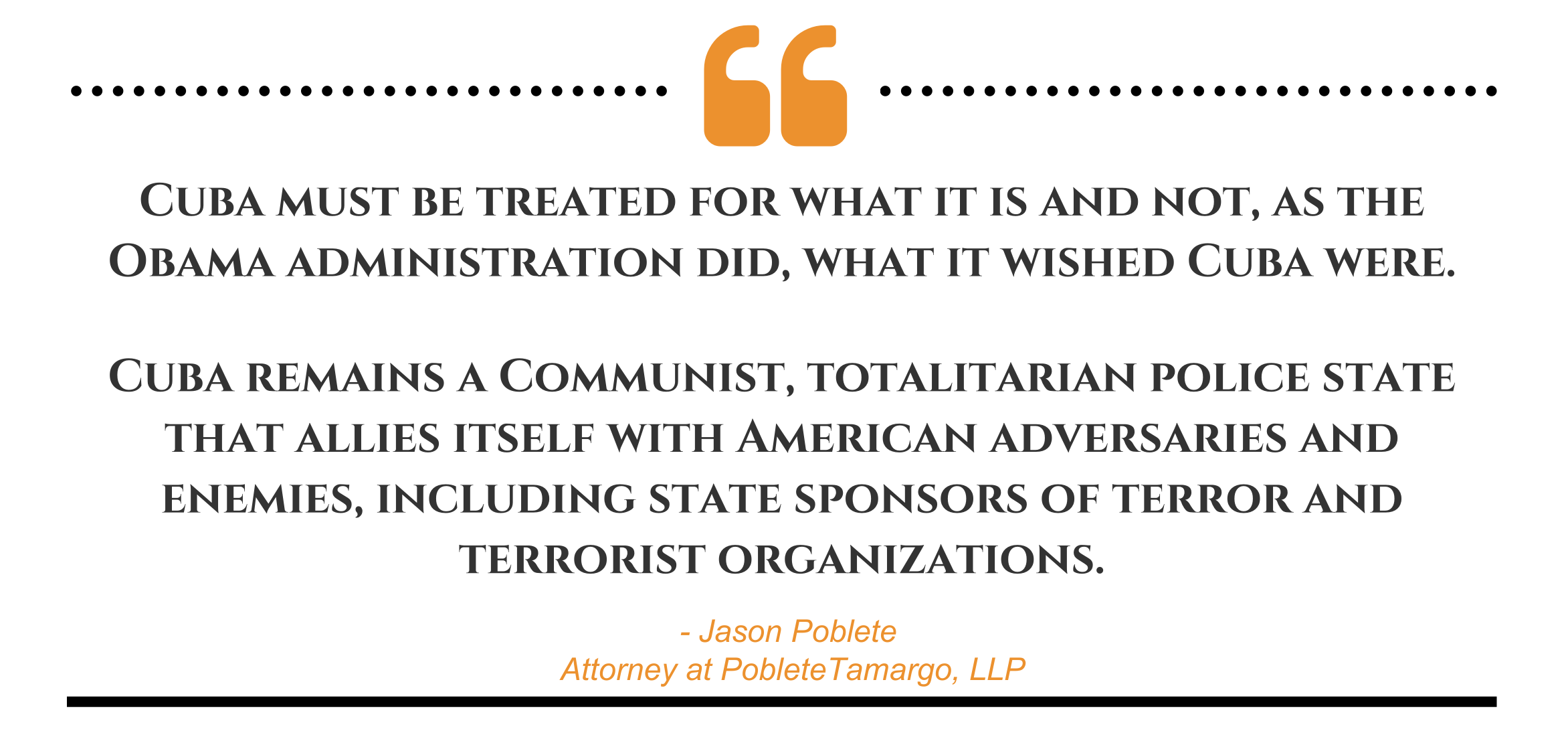 PobleteTamargo attorney Jason Poblete commented on these statements, saying, "Cuba must be treated for what it is and not, as the Obama administration did, what it wished Cuba were. Cuba remains a Communist, totalitarian police state that allies itself with American adversaries and enemies, including state sponsors of terror and terrorist organizations."
As the issue picks up steam, and talk of reversing parts, if not all of the policies implemented by the Obama Administration increase, lobbyists continue to press the Congress for decreased regulations on trade and commerce. These efforts, however, have not swayed some members, and as the Miami Herald states, "Rubio's statements, nevertheless, hint that Trump policies may target the Cuban military. House Speaker Paul Ryan last year also proposed banning U.S. companies from doing business with Cuba military enterprises."
The full article by The Miami Herald can be found here.