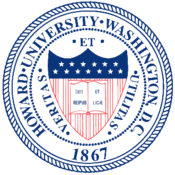 Washington, DC -- On Tuesday, November 1, 2011, Poblete Tamargo's Jason Poblete served as a panelist at an event sponsored by the ABA Section for International Law at the Howard University School of Law (HU): "Pathways to Employment in International Law". The panel was co-sponsored by the HU International Law Society.
The "Pathways to Employment in International Law" program is a unique forum that brings law students and new lawyers together with experienced legal practitioners to explore opportunities for employment in international law.
Poblete was joined on the panel by Ms. Susan Notar, Esq., Deputy Director, Political-Military Affairs, Office of Iraq, U.S. Department of State; and Ms. Mélida Hodgson, Counsel, International Litigation and Arbitration Group, Foley & Hoag, LLP.
For the 2011-2012 ABA term, Poblete is serving as a Vice-Chair of the National Security Committee of the ABA Section of International Law. For more information about the Pathways program please visit this ABA website.