In a recent editorial titled "US-Cuba Thaw Could Bring Staples a Windfall," Taryn Luna, author at the Boston Globe, talks with Mauricio Tamargo, certified claims attorney, as she discusses the changing hands of ownership over corporate claims to Cuban assets.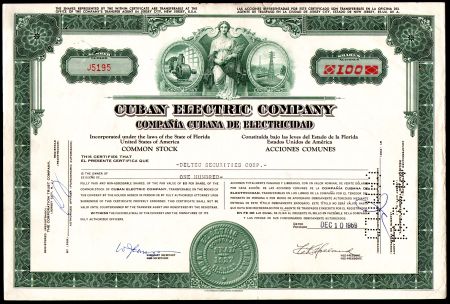 After acquiring Office Depot Inc., Staples Inc., will be in possession of a claim to the Cuban Electric Company, which had all assets seized by the Castro regime in 1960. There are more than 5,900 claims against the government of Cuba by American companies and individuals. The US Foreign Claims Settlement Commission ("FCSC") orignally certified the claim for Cuban Electric to be worth approximately $267 million, which translates to a value of almost $8 billion today.
In her discussion of the Office Depot-Staples merger, Luna examines the issue of corporate claims to Cuban assets. Questions have risen as to whether Cuba has the financial means to pay the billions of dollars in claims to certified claim holders, if and when settlement is discussed.
A Creighton study from 2007 describes the alternative means of compensation to companies and individuals for losses attributed to assets seized by Castro. Suggested plans of compensation, for example, would be to give a company exclusive rights to selling their products in major Cuban cities.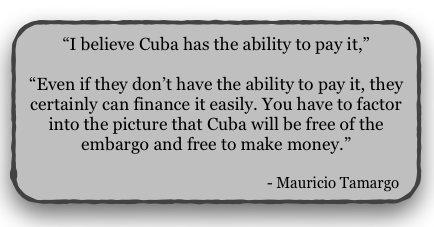 Former FCSC chairman, and expert on claims settlement, Mauricio Tamargo disagrees with these proposed ideas. Tamargo explains that a complete change in political and economic policy would be required for US claims holders to safely and securely invest in companies without facing the risk of seizure.
To read the complete editorial in the Boston Globe go here.