In an article from the International New York Times, New York Times reporter Victoria Burnett discusses President Obama's recent trip to Cuba. Last week, the president spoke at the Gran Teatro de La Habana Alicia Alonso, a building that had been confiscated by the Cuban government after the 1959 Communist takeover.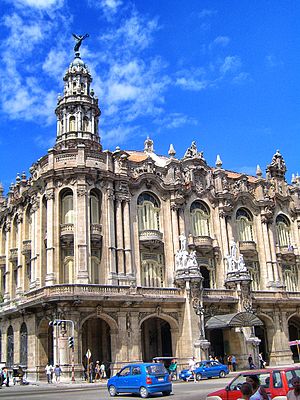 The Gran Teatro was once known as the Galician Center "built with money from Cuba's large Galician community from Spain." It is one of many buildings that was confiscated by Fidel Castro in the revolution.
Burnett writes, "1898 Compañia de Recuperaciónes Patrimoniales, a Spanish organization, said that it represents $1 billion worth of claims by previous owners of property in Cuba seized by the government. Claims in the United States are about double that amount."
PobleteTamargo attorney, Jason Poblete, who represents owners of confiscated Cuban properties had suggested that the President "pick a place that's neutral," instead of using "someplace that was stolen from people who were never made whole for it."
The complete article can be read here.