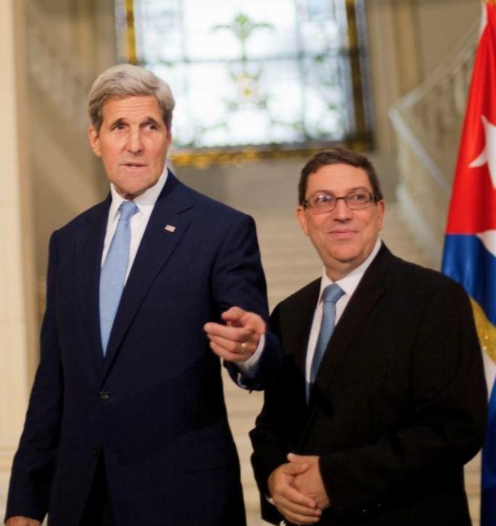 On July 28, the United States and Cuba met to discuss the certified claims against the Cuban government. Following the talks, State Department officials briefed reporters, calling the negotiations "very substantial discussions." The Cuban Government however, walked away with quite a different idea of what had occurred. The Deputy Foreign Minister of Cuba, Abelardo Moreno, held his own news conference stating "we are not negotiation yet. …We are now engaged in informational talks."
According to Moreno, US representatives "have stated the need to resolve the issue as quickly as possible, but … these are going to be extremely complex negotiations from all points of view … and we cannot rush things."
Jason Poblete, attorney at PobleteTamargo, LLP who specializes in property claims, spoke to In Cuba Today on the matter. Moreno's statements are typical of these types of discussions, but Poblete points out that the discussions "are negotiations because they're sitting at a table and talking about the issue," and that Moreno's comments show Cuba's decision to delay the process.
Poblete goes on to add that, "These statements show they are not interested in finding a solution, that there is a tactic to delay." It is possible that the Cuban government is waiting until after the US Presidential elections to see if a better deal arises. This would also maintain the status quo in Cuba until 2018, when Castro surrenders the presidency.
In a briefing, the State Department told press that the United States is seeking compensation for the illegal seizure of American owned property amounting to $1.9 billion, $2.2 billion in outstanding judgements against Cuba and a "hundred to a couple hundred millions of dollars" in interest that the US government had in mining.
Cuba wants almost $300 billion in compensation for what they claim to be damages caused by the US trade embargo. Moreno noted, "The solution to the issue of compensations … is obviously directly linked to the blockade. I believe that all of you understand that normalization of relations between the two countries will be very difficult, if not impossible, while the blockade against Cuba remains in place."

The State Department said that these negotiations are similar to others the US has experienced in negotiating claims with other countries and that both sides "are committed to trying to resolve this in a mutually satisfactory manner."
Poblete points out that, "If the Cubans are interested in having the US sanctions removed, they would pay the claims, which would help the groups in Washington that are pushing for the elimination of sanctions" on Havana.
The second meeting between the two countries to discuss claims ended without agreement on a date for a follow-up meeting, as did the first meeting last year.
The entire article from In Cuba Today can be found here.