The PobleteTamargo Files goes beyond the headlines and tunes out the noise to give listeners practical information they can use to engage in the Washington, DC legal and public policy marketplace.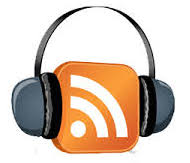 Started in 2010, listenership has included folks from throughout the United States as well as various countries including Bermuda, England, Spain, Germany, Honduras, Italy, Canada, Japan, and Morocco.
You can listen to the latest PobleteTamargo Files podcast by following this link or use the embedded player below.
To be added to The PobleteTamargo Files Podcast Center Alert distribution list or to submit a question about a program or suggest a podcast topic, send us an This e-mail address is being protected from spambots. You need JavaScript enabled to view it .
---