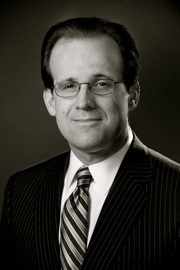 Jason I. Poblete brings more than 20 years of public policy and political experience to his regulatory and transactional legal practice. Representing individuals and corporations on both domestic and international matters, Poblete helps clients navigate the complex legal, and at times political, federal interagency regulatory and legislative oversight processes with a special focus on the Department of State, Department of the Treasury, Department of Commerce and the U.S. Congress.
Prior to forming Poblete Tamargo in 2010, he worked as a senior Attorney in the Global Regulatory Litigation group of Reed Smith - a top-15 global law firm. Before that, he worked for a senior Member of Congress, former Ways and Means Chairman Bill Thomas (R-Calif.), and on a Congressional Committee. Poblete was selected several times by the editors of Roll Call newspaper as one of the "50 Most Influential Staffers on Capitol Hill".
Poblete is an expert on legislative procedure and administrative rule-making who concentrates his practice in the following areas: trade compliance, U.S. export control laws and regulations for military and dual-use items, economic sanctions, free trade agreements, and related issue areas such as customs, and the review process of the Committee on Foreign Investment in the United States. He has conducted or has been part of numerous investigations and audits in the U.S. and in foreign countries.
Clients have included individuals such as former foreign heads of state and their families, multinational corporations, Native-American tribes, non-governmental and international organizations, as well as companies from the following industries: defense, telecommunications, aviation, advertising, energy, pharmaceutical, international bulk shipping, Internet, and software development firms.
Poblete has represented clients before numerous committees of the U.S. Congress, international organizations, and has testified before a Special Committee of the United Nations (UN) in New York. Poblete has counseled clients with petitions before the Inter-American Commission for Human Rights of the Organization of American States (OAS).
For 2012-2013, he served for a second term as a Vice-Chair to the National Security Committee of the American Bar Association Section of International Law (ABA International). From August 2013-2014, he will serve as one of two Co-Chairs of the Committee. He is a member of the Federalist Society for Law and Public Policy Studies and the Cuban-American Bar Association (CABA).
Born and raised in South Florida, Poblete has traveled extensively throughout the Western Hemisphere and keeps current on legal developments and political matters throughout the region. He advises customers undertaking commercial transactions throughout the Western Hemisphere including political risk, contracts, and related matters.
A frequent commentator on Spanish-language public affairs and news programs in the United States and Latin America, Poblete also provides customers with background briefings and speeches on political, legal, and public policy trends in Washington, DC. He resides in Arlington, Virginia with his wife Yleem Poblete.
Bar Admissions
Court Admissions
U.S. Court of Appeals for the District of Columbia Circuit
U.S. Court of Federal Claims
U.S. District Court for the District of Columbia
Education
J.D., George Mason University School of Law
M.A., Georgetown University
B.A., Florida International University
Languages
Download Jason Poblete's detailed biography.
---